The Niagara Bottling Company worked closely with Krones' Bottle Design Division to develop a 9.9-gram 500-ml Eco-Air bottle. The cooperation between the two parties began in the spring of 2007. Niagara's design team designed the world's lightest bottle of grass and proposed various critical conditions for practical production.
Because the new bottle will become the mainstream product in Niagara's product system, from the beginning of the new bottle development, the bottle's volume has been set at 500 ml, and light weight must be developed around this requirement.
The Niagara Bottling Company wanted to smoothly reduce the weight of the bottle to 12.5g or less, but at the same time maintain a maximum load capacity of 350N and a good palletizing effect. In addition, the consumer's grip stability is at least the same as before.
With the approval of Niagara, Krones's R&D staff produced some sample bottles for various related tests, in particular the connection of air conveying and the testing of the labelling section. In addition, the sealing technology test and the bottle conveying, labeling, etc. were also included. Stress test during operation.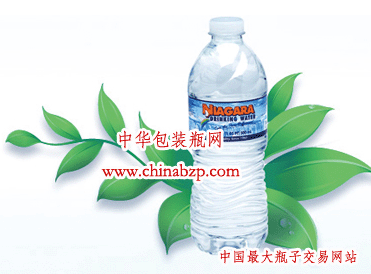 Eco-Air Lightweight PET Bottle
After a short period of 8 weeks of cooperation and effort, the development of new lightweight PET bottles has been successful. At this point, Niagara became the first company in the world to provide its customers with 500ml PET bottles weighing just 9.9g. In the five years prior to this, Niagara was the only company in the industry that could supply 12.5g bottles.
Andy cites some figures to illustrate the benefits of lightweight bottles: "If you produce 4 million bottles of beverages, reducing 2.6 g of material per bottle will save 10,000 tons of PET material in a year. At the same time, the carbon footprint of our products will be greatly reduced. We are also able to supply products to consumers at lower prices." Indeed, if the price per ton of PET material is $800, that would save $8 million a year.
More PET bottle content please pay attention --- PET bottle channel
Reproduced with consent, shameless bearers must bear legal responsibility