How To Attract Kid, Silicone Ice Pop Mold Save This Problems.
Set of 4 or 6 Silicone ice pop mold,Made of silicone, BPA free, food grade
Fill, freeze and enjoy frozen for your creating.
Get one or as many as you like in the color or colors you choose
Convenient design to "push-up" easy to use and eat.
Clever conical shape lets you drink the last drops without a melted mess or drips.
Detachable lid securely holds in ingredients before they freeze and keeps pops secure in ice chests for picnics and BBQs - handy for transporting condiments in as well !
Food grade silicone is flexible , unbreakable , reusable ,and dishwasher safe.
Slim design saves freezer space.
Personalize and make assorted flavors in each color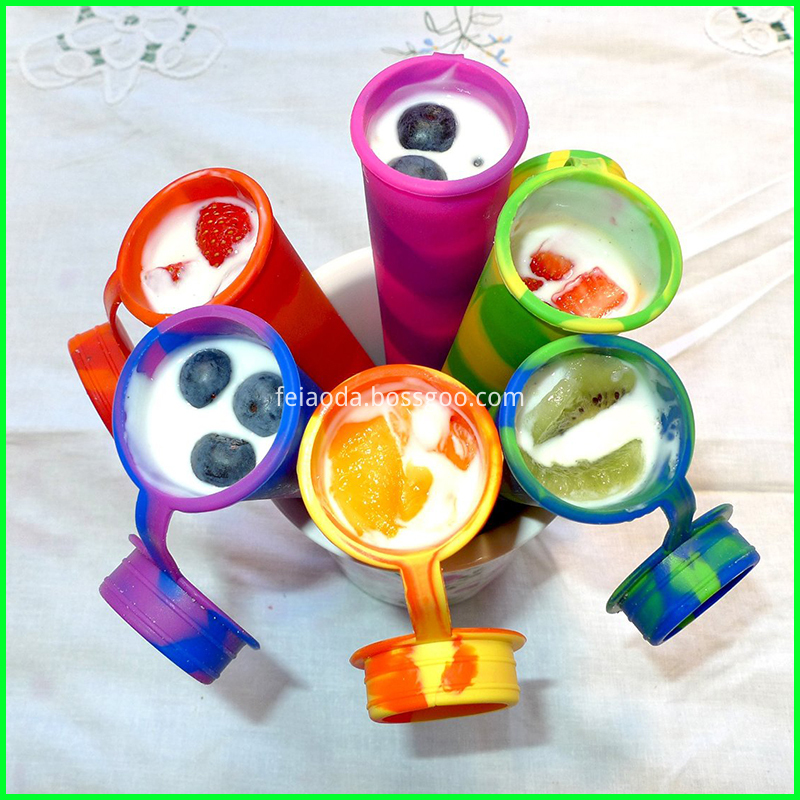 How to use silicone ice pop mold?

Easily make healthy and delicious frozen treats. Use your favorite fruit, juice, smoothie recipe, yogurt and more. With our super tight fitting lids, Put in anywhere, high sealing makes silicone ice pop mold fit better.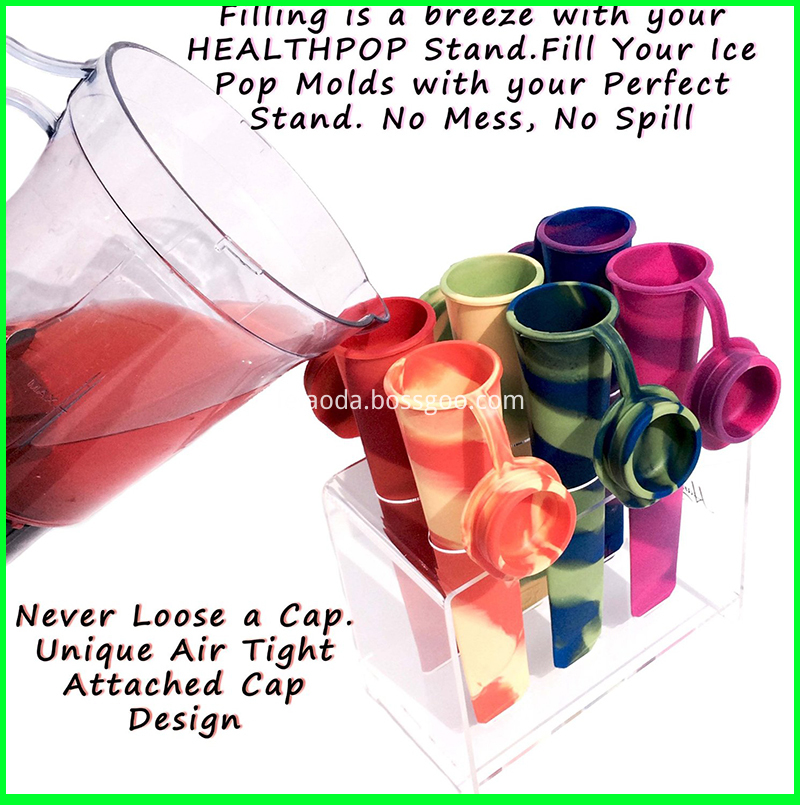 How to attract kids?
Reply: Our silicone ice pop mold Set of 4 or 6 with vibrant colors. The ice pop molds come in any pantone color with a lid. Both kids and adults will have fun using them. The clever conical shape lets you drink the last drops without the melted mess or drips.
How to save cost?
The silicone ice pop molds made of food grade BAP free silicone with flexible, reusable & dishwasher safe. Reusable many times.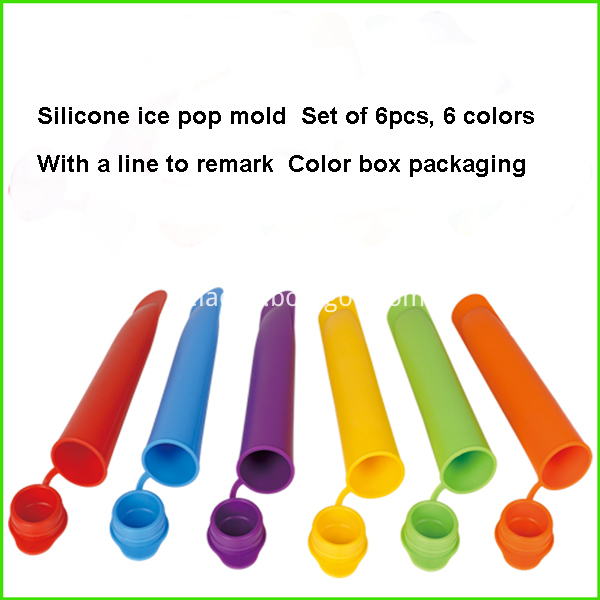 How to attract kids?
Those silicone ice pop mold, not only used in freezing also can be Perfect for storing dry snacks in lunches or on the go. Put your favorite trail mix, nuts, popcorn, candy or any other dry snacks in them, pop on the lid and you've got the perfect snack container!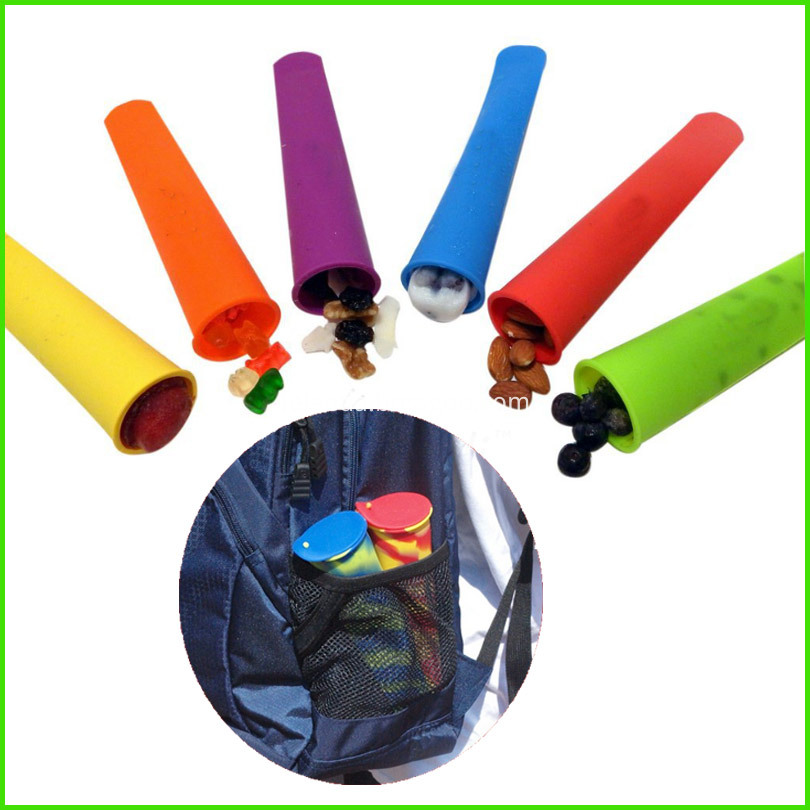 Are you interesting in those silicone ice pop molds? Need more info, contact us freely.
Your satisfaction is our goal.