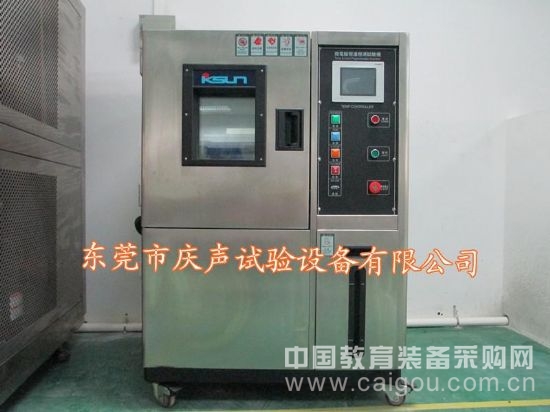 Introduction to the main body of the wet heat alternating test chamber

The main body of the wet heat alternating test chamber:
1. The structure of the box is processed by CNC machine tool, the shape is beautiful and generous, and the reaction handle is simple and easy to operate. 2. The casing body is made of imported high-grade stainless steel (SUS304) mirror panel;
3. The water supply tank is placed in the lower right part of the control box, and there is automatic protection of water shortage, which is more convenient for the operator to supplement the water source;
4. The large observation window is equipped with a illuminating light to keep the box bright, and the built-in tempered glass in the heating body is used to clearly observe the condition of the box at any time;
5. The humidification system pipeline is separated from the control circuit board to avoid faults caused by water leakage in the humidification pipeline and improve safety; 6. The waterway system pipeline circuit system adopts door opening to facilitate maintenance and overhaul;
7. Double-layer high temperature resistant high-strength sealing strip is used between the door and the box to ensure the sealing of the test area;
8. The left side of the cabinet is equipped with a test hole with a diameter of 50mm or 100mm, which can be used for external test power or signal lines. 9. The bottom is made of high-quality fixed-type universal movable casters.

Introduction of the wet heat alternating test chamber control system:
1. Adopt LCD English button type microcomputer controller;
2. Can accommodate 10 groups of 100-segment programming and 999 cycle settings;
3. CF memory card storage function, can realize the program group/backup parameter setting value and recovery, store the actual temperature and humidity value; 4. Have multiple sets of PID control functions;
5. Screen input type data, precise monitoring of temperature and humidity;
6. Alarm failure, fault elimination, and treatment plan can be displayed to avoid misoperation;
7. Have historical fault record query, provide effective and reliable analysis basis as the cause of the fault;
8. With RS-232 or RS-485 communication interface, you can set up the program on the computer, monitor the test process and perform functions such as automatic power on/off;
9. With automatic calculation function, the temperature and humidity change conditions can be corrected immediately, so that the temperature and humidity control is more precise and stable.
Introduction of the wet and cold alternating test chamber freezing and circulating air system:
1. Adopting "Blue Ocean" fully enclosed compressor, the performance is reliable and durable;
2. The refrigeration system is designed with a unit or binary low temperature loop system;
3. Multi-wing blower powerful air supply circulation, avoiding any dead angle, can make the temperature and humidity distribution in the test area evenly distributed; 4. Wind path circulating air return air design, wind pressure, wind speed are in line with the test standard, and can open the door Instantaneous temperature and humidity stabilization time is fast;
5. The temperature rise, temperature drop, and humidification system are completely independent to improve efficiency, reduce test cost, increase life expectancy, and reduce failure rate.

Dongguan Qingsheng Testing Equipment Co., Ltd. is a company specializing in the development, design and production of reliability and environmental testing equipment and various testing instruments. Our mission is to provide our customers with reliable environmental testing equipment and internationally relevant testing techniques. The customer industry covers the science and technology industries such as electrical and electronic, semiconductor, optoelectronics, telecommunications, aerospace, machinery, laboratories, and automobiles. From product development to after-sales service, each link takes the customer's point of view and needs as the starting point for thinking.
Dongguan Qingsheng Test Equipment Co., Ltd. after-sales service commitment:
1. One year warranty, lifetime service; 2. Free installation, commissioning and training at the buyer's site; 3. After receiving the equipment, the company will arrive at the on-site service within 8 hours in Guangdong Province; within 2 working days outside Guangdong Province, arrive at the scene. The user solves the problem. 4. Warranty period: If it is a normal operation, causing damage to a certain component, the supplier can replace a component for free. If serious quality problems occur within 3 months, our company can unconditionally change the new model of the same model. 5. After the warranty period: If it is a normal operation, a part or part is damaged and needs to be replaced, and only the cost is charged.
Laser Pain Relief Machine
The Laser Pain Relief Machine consists of mainframe, probe, power line and goggles. The probe, cover, buttons, probe wire, external connectors and so on are all made from medical insulation rubber, non-toxic and no side effects ABS plastic. The protective probe mat and bandage contact with the human body directly, less than 30 minutes. It is a kind of short-time contact .The protective probe mat and bandage have passed biological compatibility test thus they are harmless to the human body. The protective goggles are provided to avoid laser irradiating into eyes, reducing the risk of eyes damage.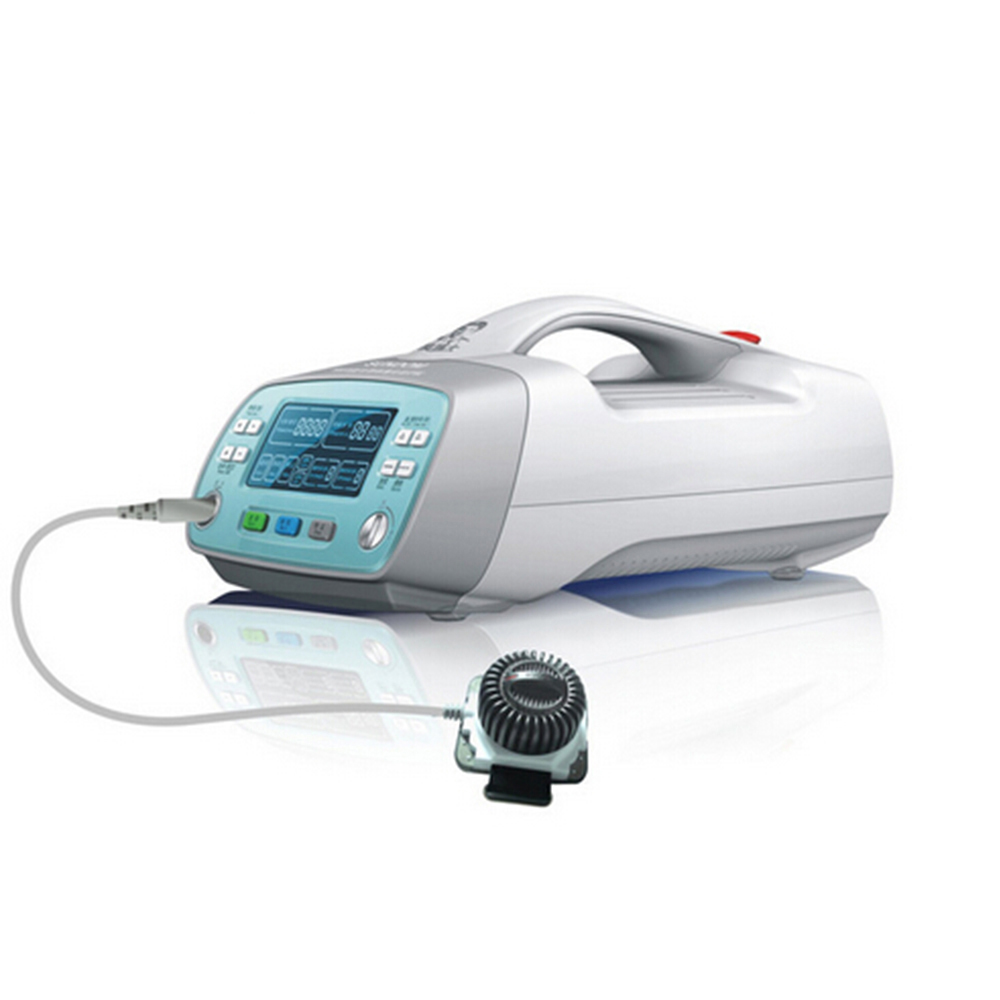 Laser Pain Relief Machine Features
1. Natural & drug free
2. Non-invasive
3. Highly effective
4. Non-side -effects.

Laser Pain Relief Machine Effects:
● Increase production of ATP (Adenosine Triphosphate).
● Increase cellular metabolism.
● Increase collagen production.
● Increase enzyme production.
● Increase e synthesis
● Better blood flow.
● Better lymphatic flow and drainage.
● Eliminate inflammation.
Applications:
1. Pain clinic, such as soft tissue injury, heel pain, acute lumbar muscle sprain, scapulohumeral periarthritis, stiff neck, tennis elbow, cervical spondylosis, knee-joint disease of old-people, rheumatoid arthritis, neuropathic pain, wound healing, local infection, chronic pharyngitis, etc.

2. Women's Problems, such as pelvic inflammation, annexitis, dysmenorrhea, Inflammation of the vagina itch, mammitis, wound healing, etc (Note: hospital Laser Pain-Relief Instrument are more convenient for private place).

3. Skin disease, such as allergic dermatitis, thromboangiitis obliterans, 15 neurodermatitis, Herpes zoster and after herpes zoster pain, erysipelas, bedsore, eczema, cutaneous pruritus, etc.

4. Dermatology, such as swollen, cold injury, scald, acne, alopecia areata, alopecia, skin transplantation, etc.
Low Level Laser Therapy,Laser Pain Relief Machin,Acupoint Laser Therapy,Pain Relief Machine
Shenzhen Guangyang Zhongkang Technology Co., Ltd , https://www.lighttherapymachine.com