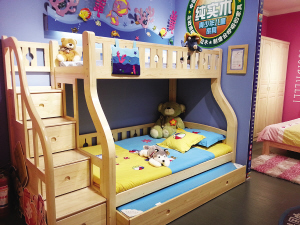 Image from Actual Home Pearl River Friendship Store Songbao Kingdom
It is about to go to the Children's Day on June 1st, and it is also a traditional promotion season for children's furniture. With the rapid development of the children's furniture market, everyone has different views on the children's furniture market. Today, for parents who hold their children in the palm of their hands, furniture prices are not the deciding factor. Many merchants believe that children's furniture should be refined and quality. Of course, after these people express their attitudes, we will find that there is a presence in the children's furniture market. A certain problem.
Parents are most important for the health and safety of their children.
According to Zhang Yang, director of the marketing department of IKEA (Tianjin), the relevant market survey of IKEA in Tianjin shows that families with children in Tianjin have an annual income of about 40,000 to 90,000, accounting for 53% of the entire Tianjin market. Among the families who are willing to arrange furniture in their children (0-18 years old), 83% are willing to spend about 4,000 to 10,000 yuan. This can be compared, in fact, a large proportion of parents are willing to spend relatively high prices for children.
The reporter visited many furniture stores and found that many parents traveled to the children's furniture dealers of famous brands. Most of them put the safety and functionality of furniture in the first place. "Now for the sake of children, we are willing to give anything. Children are growing up and creating a healthy and safe environment for them is more important than anything else," said Mr. Zhang.
The seller pays attention to the quality of the refined quality
"Quality and quantity, focus on refinement in all aspects of material selection and production, is what children's furniture needs to do." He Zong of the Douding Manor told reporters. He believes that a really good brand will not go to the price war, the product is really good, the quality is guaranteed, even if the price is slightly more expensive, it will still attract many consumers. "After all, this is for your own children!"
He also introduced to reporters the selection and production process of many pine furniture. Good brands dare to spend a lot of money to choose better quality wood, and choose wood with a thicker diameter and a minimum time of 60 years. Seeing the different shades of yellow wood, you can know that in order to save money, merchants choose materials with shorter time and poor wood. In addition to paying attention to the materials, in the production, we must also pay attention to the temperature, humidity, leaving room for the furniture, leaving the expansion joints and other details.
The problem is not too big for merchants
He Zong of the Bean Ding Manor told reporters that the furniture market is now a mixed market with many brands, but there are only a handful of well-known brands. Many middle and low-end children's furniture, the "cottage" situation is very serious. They have transformed their own high-end brand furniture styles and changed them slightly to become their own designs. He always humorously lists some of the current businesses, in order to confuse consumers, the classic cottage language:
1. "Solid wood particle board" does not equal solid wood
Listening to the word "solid wood" in the name, many consumers will think that this is a member of the solid wood family. In fact, this particle board is actually a traditional particle board, that is, a particle board, a bagasse board, a scrap made of wood or other lignocellulosic materials, and a synthetic board that is glued under the action of heat and pressure after applying an adhesive, also called Particle board. Mainly used in the furniture and construction industry and in the manufacture of trains and car bodies.
2. "Clean water paint" is not equal to water-based paint
There are "water", consumers will equate these, sellers will take advantage of this, deceive consumers. In fact, the two are different. Clear water lacquer is actually a transparent varnish in the past, and water lacquer is a coating that is diluted with water to reduce its toxicity.
Sisal & Jute &Manila Rope
Product Features
Sisal rope, Manila rope, Jute Rope is a natural fiber rope made from
natural agave fiber, sisal rope is both economic and biodegradable. Offering moderate stretch, this general-purpose rope is used for agriculture and shipping. Sisal rope is easy to grip and knots well, moderate strength and pliability, Bundling rope for farming, shipping and DIY household projects.
Manila rope should not be confused with sisal rope. Both are natural fiber ropes and similar in color. However, manila is stronger, is darker in color and is treated during the manufacturing process with a preservative type oil.
Product Applications
Sisal rope, Manila rope, jute rope is easy to grip and knots well, moderate strength and pliability, Bundling rope for farming, shipping and DIY household projects.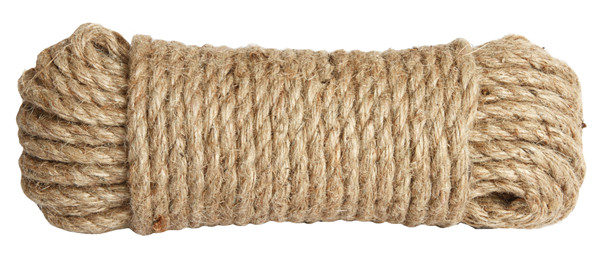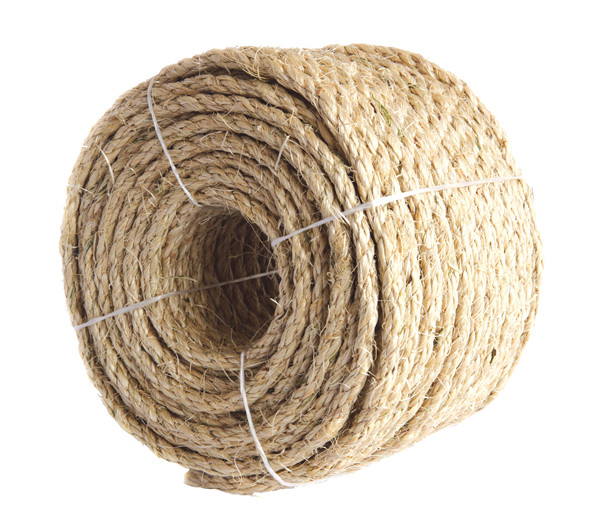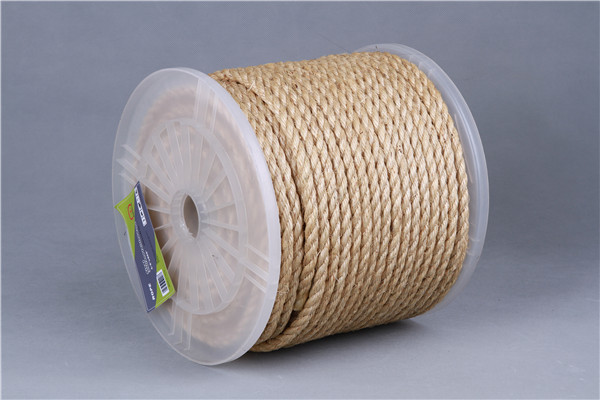 FAQ:
Q: How about payment terms?
A: 30% TT deposit +70% TT against the B/L copy within 3 days.
Q.:What about the lead time?
A: We need 3-7 days to get the samples ready, for bulk goods, it will cost 15-60days,up to the quantity.
Sisal Rope,Jute Rope,Manila Rope,Colored Jute Rope
ROPENET GROUP CO.,LTD , https://www.cnparacord.com