Radio Frequency Identification (RFID), often referred to as RFID, uses radio waves to automatically identify and track items.
At present, RFID technology has been applied to many fields. In these applications, RFID tags are implemented as small microchips that receive a radio wave interrogation signal and send a unique ID identification coded signal in response. Most RFID tags do not require a battery and use radio wave signals. Energy can respond.
The Electronic Product Code (EPC), the only digital code provided by the Global Electronic Code Center (EPC Global) for global standards, can be applied to each physical item in the supply chain process (Logistics Unit, Carton, Pallet Box, Retail Commodity, etc.) It mainly includes three aspects of the logo: factory tag, product tag and serial number. EPCs can be integrated into RFID tags and embedded in packages as labels to become "smart packaging." These tags can be identified by invisible systems, query inventory in real time, increase distribution speed, protect brand image, and trace back expired products.
Related Links
The APPLIED Intelligence team established by MARKEN can provide users with online product integration solutions for epc identification. RFID technology has certain advantages over conventional bar code identification in carton and pallet packaging on the supply chain. Its characteristic is that it uses wireless invisible automatic identification, which allows multiple tags to be read at the same time at one time, with higher traceability and ability to Better control of product flow throughout the cycle. RFID tags can be used in conjunction with barcodes and can also be used alone.
The focus of the Marken Application Smart Workgroup is to provide solutions to help manufacturers meet the requirements of RFID and EPC. The goal is to provide the equipment, consumables, software and services required to produce EPC global labels and RFID tags. Marken's integrated RFID solution can provide unique EPC global mark, EPC global to local production code distribution, manage and sort print operations, print and paste EPC RFID tags on cartons or pallets.
Face to face Standing Desk is a new bench system of affordable electric height adjustable sit-stand desks for the office. Evolve allows you to simply and easily configure your office from two desks up to as many as you need.By using a shared frame, incorporating full cable management and screen, we now have a system of height adjustable desks for your office, previously unavailable at this price.Choose from a wide range of desk sizes, finishes and screens. As ever, we can help with your space planning to ensure that you make the most of your office space, while ensuring that your staff are not only comfortable and productive, but healthy too.With the proven health and productivity benefits of height adjustable desks now more compelling than ever, DeskRite Evolve is an easy choice for you and your business. Choose Evolve to begin building an active working culture in your office.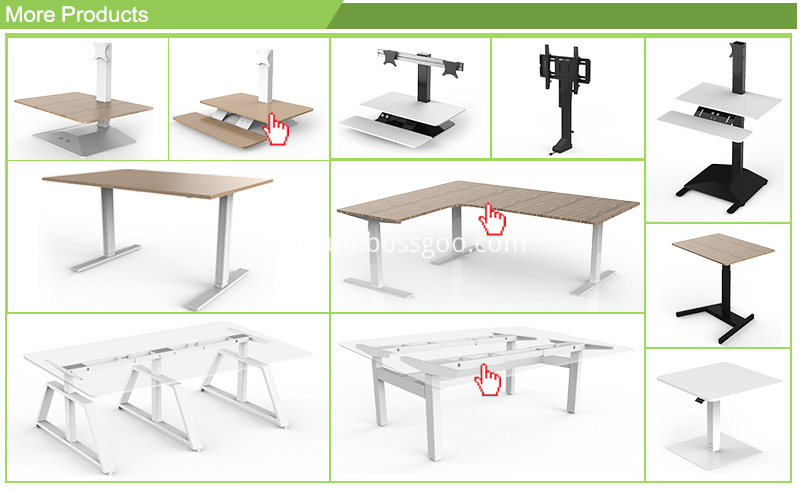 CONTUO have One Leg Standing Desk ,
Two Legs Standing Desk
,
Three Legs Standing Desk
,
Four Legs Standing Desk
etc-So Customers here to choose correct office desk to be used for different space, CONTUO People will recommend most suitable machines to customers. We like to exchange ideas with customers, only this we can know what customers need, what the markets accept. Then CONTUO cankeep moving with the market. So
Electric Height Adjustable Desk
can sell well in the world market.
Four Legs Standing Desk
Four Legs Standing Desk,Standing Computer Desk,Motorized Office Desk,Height Adjustable Study Table
Shaoxing contuo Transmission Technology Co.,Ltd , http://www.contuodesk.com